| | |
| --- | --- |
| Are we really already into August? | Wednesday, August 2, 2023 |
Is it just me, or does it feel like the Summer has sped by on a roller coaster track? Here we are, just starting August, the pre-cursor to Fall, but it doesn't really feel as though we have had a Summer.
That isn't to say we did not have some HOT weather, but it was intermingled with rain, rain, more rain, random cool days, and a superfluous number of tornado warnings! To be fair, I cannot complain about us not having to be concerned with drought conditions like we were last year, and even the gasoline prices were a little more tame (or perhaps gradual is the better description). Working out in the field was not terrible, the worst days were when it did not feel hot but you seated like a running tap - but to be honest, they were fewer in number than last year for sure.
Today I worked both inside and outside the office, and when outside I wasn't hot, but yet again the sweat beaded on my brow. Then inside I at first hovered over the air conditioner, feeling as though yes, it had actually been hot outside... that latest about half an hour before I found myself thinking "I should have brought a sweater". However, the A/C remains on, as Wolf the office dog is in residence, and he feels it is ALWAYS hot (even in Winter). 
We did have a very Summery day last week, out of the blue and greatly appreciated. There was an unofficial half-day planned late Monday for Tuesday afternoon. Jody decided that he would like to take everyone golfing (no one knows why this thought struck him, but we were not going to argue). However, in an unplanned (and albeit disturbingly stereotypical) development the girls were either unable to attend based on the tee time, or were not overly interested... and it would also have required booking an additional tee to suit the numbers. So, there was a new suggestion: how would the girls like to go to the movie theatre? The vote was unanimous, absolutely! So it was decided, the men went to play golf and the women went to see Barbie at The Strand... don't judge us.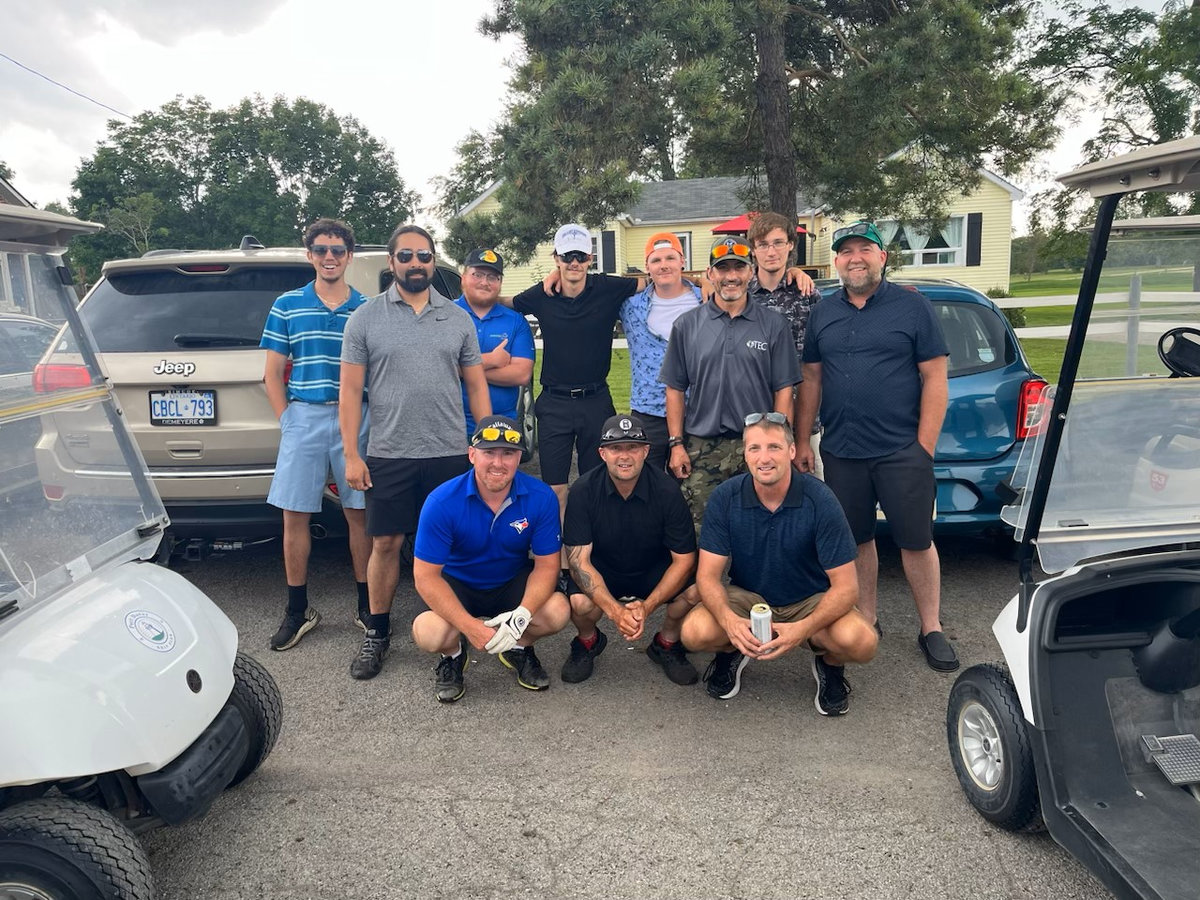 We are very well treated here, all of this was paid for by Jody and Celia, "just 'cause"!
But, alas, Summer is already seemingly on the way out. Soon we will be sending out snow estimates and contracts, and trying to build up our gumption to be willing to get up at 2am and drive through the snow to clear driveways and sidewalks. Summer is definitely the easier season for our team members, and we will be holding onto it as long as we can...
| | |
| --- | --- |
| | Katie Goliboski at 3:33 PM |
| | |
| --- | --- |
| Poison Ivy - Do you have it? | Monday, July 17, 2023 |
We spend a lot of time in peoples' yards and gardens, and there is one plant in particular that we avoid at all costs: Poison Ivy.
Now, this can be a bit of a "the boy who cried wolf" situation, as the phrase "better safe than sorry" comes to mind when trying to determine if the plant we are staring at suspiciously IS actually Poison Ivy. Childhood warnings often fade over time, and you find yourself pondering "did they say five leaves or three?" when pensively considering the greenery in front of you. As a company, we also do note want to risk the health and safety of our employees by allowing them to find out the hard way, so we endorse them being cautious. However, occasionally, this means that we avoid plants that are completely harmless.
So! With all that, let's have a lesson on what Poison Ivy DOES look like!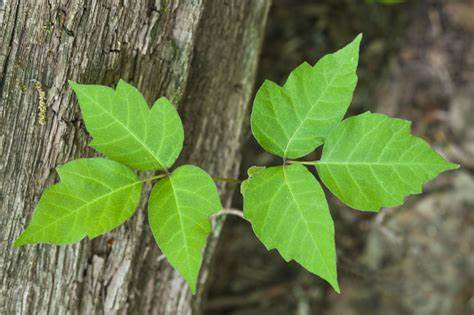 Let's note the THREE leaves, with the central one being on a longer, centered stem. Also note that although the leaves have peaks along the edges, they are fat peaks and infrequent; also fairly smooth edging. Now, beware, it is NOT always green. "They are reddish when they appear in the spring, turn green during the summer, and become various shades of yellow, orange, or red in the fall."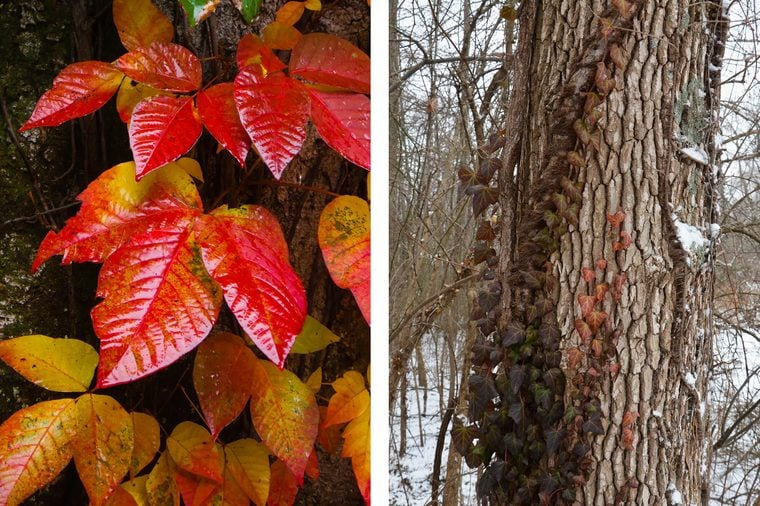 As Reader's Digest states, "In the springtime, the plants will blossom with very small white flowers and bright green leaves. Over the course of the summer months, the plant will produce greenish berries, too. Summer poison ivy leaves are still green, but there might be a few leaves that appear redder. In the fall, the leaflets will turn full-on red with some orange and yellow, too." (The Healthy - Reader's Digest).
As it's name 'ivy' delineates, it is a woody, climbing vine. This means it is UP other plants (trees, stronger stemmed plants, and even up the sides of buildings and fences) as well as across the ground.
Please note that, as the Explorer Chick says, "An oil in the plant, urushiol, usually causes an allergic reaction and rash when people contact the sap. And the oil isn't just in the leaves or stem — the entire plant is poisonous." (How to Identify Poison Ivy (And How to Treat an Allergic Reaction), so you do not want to touch ANY part of the plant.
If you are brave enough to gown, glove, and boot up to attempt to remove this irritating invaders, please note as the Government of Canada websites warns "If poison ivy is burned and the smoke is inhaled, the rash will appear on the lining of the lungs, causing extreme pain and possibly fatal breathing problems. If poison ivy is eaten, the digestive tract, airway, kidneys, or other organs can be damaged." (Poison ivy - Canada.ca). As such, the only way to dispose of it is to bag it and put it in the garbage - possibly adding a warning label to help protect our sanitation workers.
The joys of Mother Nature are that this is not the only risky plant we can encounter. Bob Vila Has a great article on ALL the dangers available in your garden here: Poisonous Weeds: 10 Ways Your Backyard Can Hurt You. Be sure to brush up on what you should avoid.
Hope this article provides a good reference for "is that poison ivy?"!
| | |
| --- | --- |
| | Katie Goliboski at 2:29 PM |
| | |
| --- | --- |
| Canada: four season, one day | Wednesday, July 12, 2023 |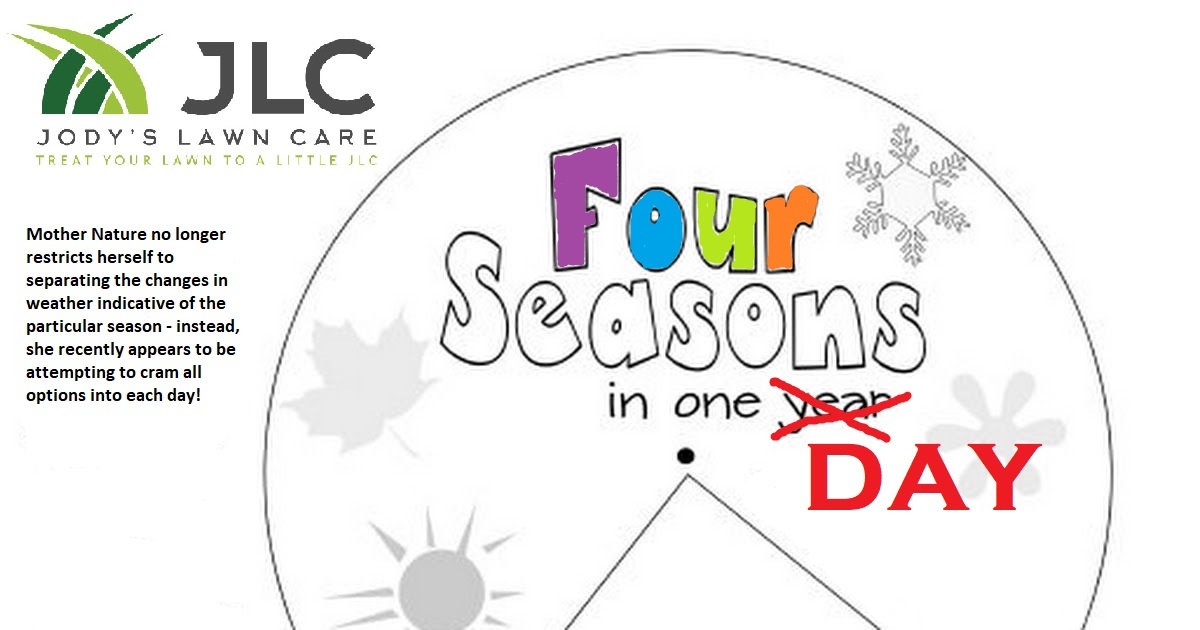 So much of our business rides on the weather. Not only the forecast, which can be sketchy at best, but also on what Mother Nature presents us on the day! This has become harder and harder to predict of late - we cannot even rely on the trends that occurred earlier this year (our fairly warm Winter), as we seem stuck on a yo-yo of weather with no rhyme or reason!
    Yesterday into today, for instance, started off reasonable in the morning, rising to warm as the day progressed. Nothing too outrageous, all considered. However, come 5:00pm, suddenly it was uncomfortably humid, causing sweat to to roll, clothes to stick, and thirst to rise. This was managed. Then the weather decided to up to impact, and brought about rain and thunderstorms, with thunder that shook the house and rain that filled water buckets. The sky was a tawny yellow, the clouds a range of tones of gray, and the trees shook in the sudden wind gusts!
    My ducks were ecstatic.
    After this settled, the sun attempted to come out for its last hour of glory. With it, the temperature began to drop, becoming once again comfortable. All became calm and quiet, just in time for bed.
    When morning broke, the temperature was cool, the sky clear, and the rooster crowed. My thermometer said it was 12 C out. Rose to 15 C as I prepped for work and completed the morning chores. I packed a sweater for in the office, just in case.
    Arrival at work denoted a change in temperature to 18 C. The sun is strong, and the sky clear, and the weather app on my phone says our high is to be 25 C by 4:00pm. The AC is now on in the office, and although my sweater is on, it is highly driven by the natural cooling of a sedentary body (not much exercising while phones are answered, emails responded to, and blogs written). 
    I will take this range of temperature change over the painfully high temperatures of last week. When it is warned that "with the humidex it will feel like 38 C", that is too much for me. I am a fair weather girl, 21 C and below thank you very much. Those high temperatures also muddled up some of our lawn treatment schedules, as the weed control product can only be applied when there is no rain for at least 3 hours following application, and temperatures lower than 29 C or so. With our range of rain and roasting last week, this became a precarious situation. However, with the more level conditions of this week, we were able to catch up and round 2 of our treatments have been completed. Now to just prepare for round 3 in August.
    The only concern I have it when will we get a Summer snow fall?
| | |
| --- | --- |
| | Katie Goliboski at 10:24 AM |
| | |
| --- | --- |
| Ever thought about focusing on native plant species? | Thursday, April 20, 2023 |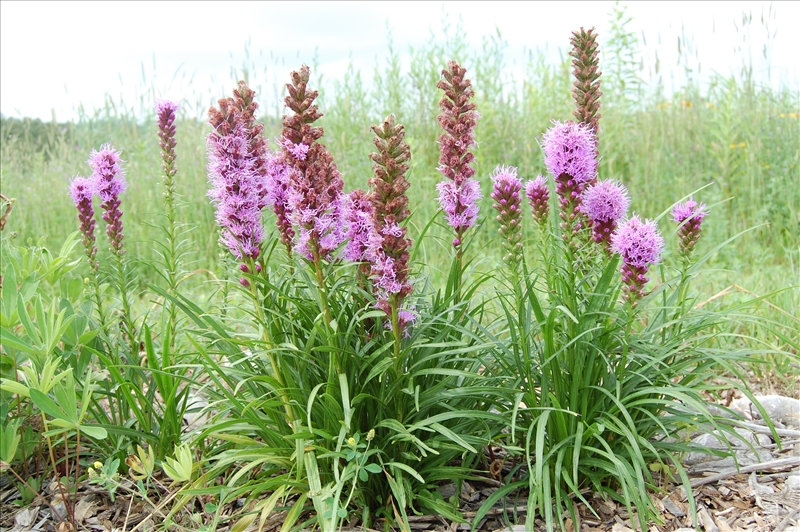 We often get very absorbed in designing a garden with beauty and colour in mind - but what about history? Sustainability? Natural environment?
In Ontario we are blessed that we have a wide range of growing zones that lead to a variety of natural plants. Native plants are regional flora that have evolved in-situ 100s of years and have adjusted to their local conditions, including co-evolvement with other local organisms. 
Including native shrubs in your garden plants, or even deciding to build a pollinator garden using native shrubs and plants can be a huge improvement to the natural beauty and environment on your property. This does not even have to be limited to large properties, apartment balconies and small patio gardens can incorporate these plants too. Container gardening can be a great way to maximize a small space! This helps encourage ecological restoration and improve many aspects of your green space: sequester Carbon, create wildlife habitats, absorb storm and flood water, reduce noise, reduce wind impact, neutralize harmful pollutants, and improve mental health. 
It does take a little bit of research and thought - some of these plants are not offered at your local garden centre - but the benefits outweigh the time inputs. You have to be sure that you are considering a legitimate native species (sourced locally, genetically diverse, not "domesticated", and truly native, pesticide free, and ethically collected). 
Depending on your available space, design can take some forethought. There is a great webinar from the North American Native Shrub Society (Nanps) on Native Plant Gardening For Your Balcony (great ideas for containers) as well as a Ontario specific guidance for Native Shrubs (I personally found the latter very informative for my own property). Overall Nanps is a great resource, and its membership is constituted of people very interested in helping you take a more native approach to your gardens!
If you want a little less intense step into including native plants, there is a great article here specific to what native flowers are suitable for Simcoe! If you want to see some images of some native plants, Nanps has a photo gallery here that is FULL of images to give you ideas of options that may be suitable for your environment!
Hopefully we have been able to help open your eyes to the beauty that is naturally around you, and perhaps encourage you to help restore and protect it!
| | |
| --- | --- |
| | Katie Goliboski at 12:29 PM |
| | |
| --- | --- |
| Easter weekend - is it time to start the garden? | Thursday, April 6, 2023 |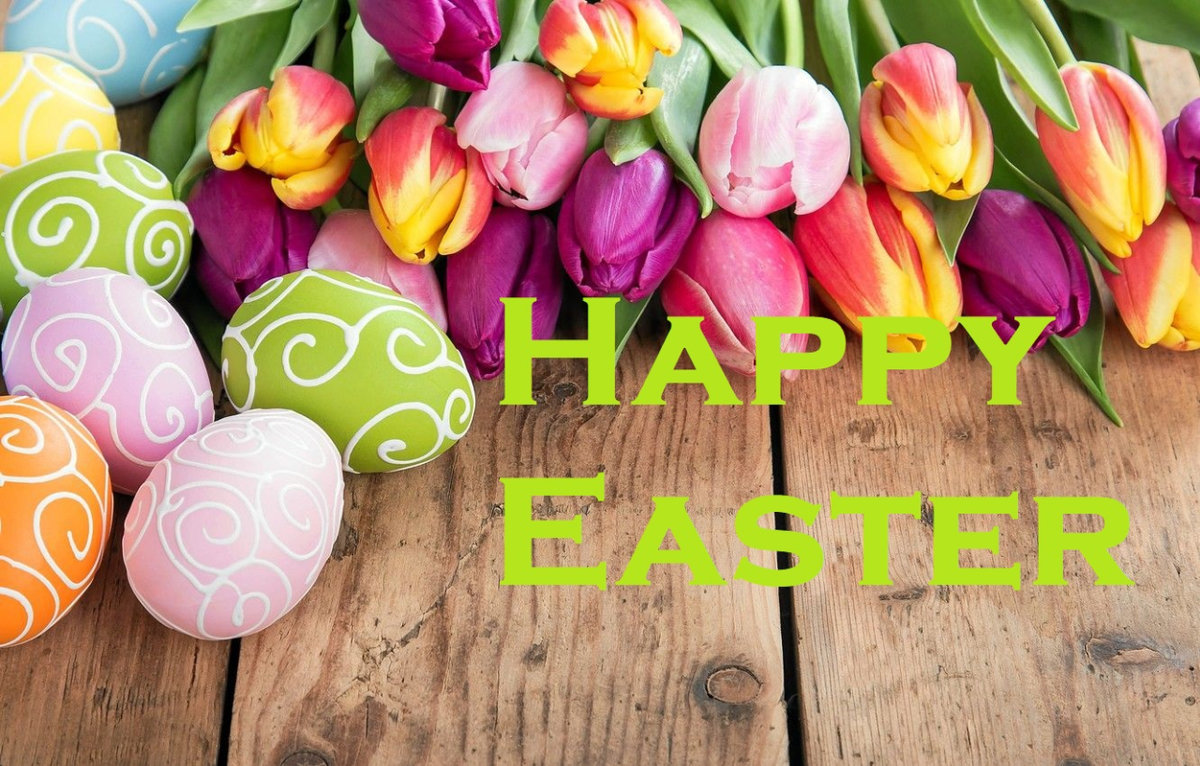 For many garden lovers the Easter weekend is a very tempting time to start planting!
However, here in Southern Ontario, our weather has not been the most helpful. We have had a roller coaster ride of weather over the last couple weeks. Gorgeous sunny days, followed by frigid grey windy ones, rounded off with monsoon like rain for days in a row! As one of my neighbours put it today in an email, it has left them to start "Looking for someone to roll our lawn once the ark leaves". 
The flooding on my own property has created small ponds, and turned our pond into a lake (which our ducks are loving, and has foiled our one dog's attempt to follow them incessantly, as she then had to breast stroke her way to shore). Living in Water World is funny for the first couple days, but soon wears thin. The flooding in my basement and constant running of the sump pump is not helping. As such, I can't say I feel I have the gumption to start thinking about planting. But that's just me.
Some people are itching to get out to the garden centres, with big brands like Terra and Harper's having already been open for awhile, and our local stops having just started to get their Spring inventory in. Generally they have all posted their Easter weekend hours, with being open the Saturday only the most consistent result. So for sure, browsing your favourite garden centre can be on the weekend to-do list!
Now, what about planting?
Honestly, given our current weather and temperatures (we are still getting some frost overnight), the recommendation is.... hold off. I understand the temptation is there, but even if you have a greenhouse, the sun isn't revealed from the clouds consistently or long enough during the day to ensure proper temperatures. There is one species that be planted if you really must: Brassica oleracea. This includes Kale, Cauliflower, Cabbage, Broccoli, and Brussel Sprouts. They won't grow fast, but they will be tolerant of our given temperature changes.
There are some things you can do inside if you want to get a head start to your garden though! Now is the time (if you haven't already) to start your seedlings inside. Here is a great guide to helping you get started: The Ultimate Seed Starting Guide
If you would really like to have some Eastery flowers about the house, the grocery stores tend to carry Lillies (avoid if you have cats), Daffodils, Crocuses, and Hyacinths. There are some other 'Easter' flower types (see the top 9 here), but personally these are the ones I think of. 
I will pop in two shout-outs, although one is for a bakery in Hamilton, but if you want AMAZING Easter treats check out these two stops: Ritzy's Bakery & Delhi (Waterford) and My Sweetooth Bakery (Hamilton).
Beyond that, we here at Jody's Lawn Care wish you and your families a great long Easter weekend!
| | |
| --- | --- |
| | Katie Goliboski at 12:15 PM |
| | |
| --- | --- |
| Not enough hands on deck - How the employee shortage has affected us | Thursday, March 9, 2023 |
   Every where you go whether here or abroad, there is a shortage of workers. 
This is a hot topic of discussion around many kitchen tables, and there is often heated discussion when attempting to reason the 'why'.
   Some people feel that this is due to Covid-19 directly, but personally I feel the events around Covid were merely a catalyst for a trend that was already on the horizon. The regulations that came into place with Covid introduced a new way of survival for the human race, one that involved not leaving home and potentially supplemental support from the government. It also encouraged our workforce to work from home, and although restrictions have fallen away, this had become a much more comfortable environment for working; who can blame them for not wanting to come back to the office? If I could work from home, I know I would be sorely tempted - but I suspect the menagerie at home would distract me too much if I did it too often!
   Some feel that the shortage of employees is due to the rising cost of living and a stagnant pay scale. Factors such as housing/rental prices, grocery costs, fuel and child care certainly play into this. 
   Regardless of the reasoning behind the lack of employees, there is no argument that it has hobbled the service industry - including our own landscape services.
   Now, I am proud to say that the wages we are paid here are (in my opinion, having worked in many different sectors from veterinary, to retail, to agriculture) phenomenal. Our bosses are also reasonable people who are approachable and genuinely want their employees to do well and be happy. [Note that at the time of writing this I am alone in the office and am under no coerceion, these are just my personal opinions] The work we do can be arduous and tiring, wear hard on clothes and muscles/skin, but staff are encouraged to take their time, rest as much as needed, and reach out if they require help or guidance. On hot Summer days, we call it quits if the temperature is too high. In the Winter, trucks can be warmed and rest breaks to a nearby Tim Hortons for a hot drink are expected. There is no penalty for being smart about your health and safety. If you need help ensuring you have appropriate clothing for the task at hand, you are encouraged to ask - we got you.
   However, there is no way about it: we lack employees. 
   This Winter in particular we have been struck by the shortage of employees. We have not had sufficient team members to satisfactorily (especially not to Jody's expectation levels) meet our responsibilities for snow removal. We have to prioritize our property lists, and sadly we just have not had enough people to be able to complete our total lists in an ideal time frame. 
   This is frustrating on SO many levels. We hate disappointing our customers. We hate not completing the tasks how we plan to. We hate wanting to go out and do more work, but our bodies tell us we just can't - exhaustion is a heavy handed guide. This is not how we like our business to run.
   But, it seems to take a very specific type of person to choose this field as a career. Love of the outdoors is a must. Hard work ethic. Flexibilty is a bonus, as sometimes we work odd hours or long/short days. You must also be ready to jump in to any level of task without fear of damaging your ego - we are a team, and sometimes your team members need you help with a task you don't normally do. We are lucky that the core group we have adhere to these traits; now, if only we could find more.
   Jody is always looking to hire more talent, and our door is always open to those who think this may be something they could do.
   With a snow event on the horizon for tomorrow, we will be putting all hadns on deck - it's just a shame that the deck is so large and the number of crew members too small. Ah well, as the US Navy Seals  say, "The Only Easy Day Was Yesterday".
| | |
| --- | --- |
| | Katie Goliboski at 2:12 PM |
| | |
| --- | --- |
| Ground Hog Day | Thursday, February 2, 2023 |
In Ontario there is always a bit of a conundrum about Ground Hog Day. We are on our umpeenth "Wiarton Willie", and one has to wonder... how does he tell us he sees his shadow? According to Wikipedia, "It derives from the Pennsylvania Dutch superstition that if a groundhog emerges from its burrows on this day and sees its shadow due to clear weather, it will retreat to its den and winter will go on for six more weeks; if it does not see its shadow because of cloudiness, spring will arrive early." So, like most of us, if the groundhog goes outside and its too cold, he gets scared, or he is just still tired, he goes back to bed. This is then construed as "six more weeks of Winter". 
If I were titled the reliable source of such decision... well it would be Winter ALL THE TIME.
Always been a bit... arbitrary to me.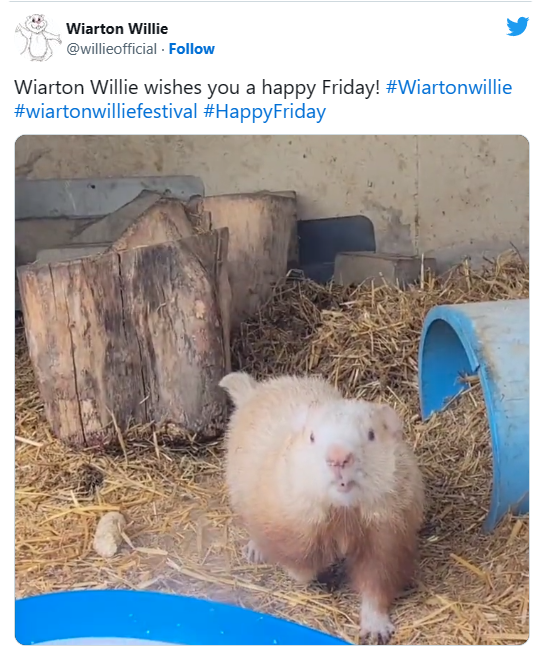 There are also other considerations, such as other provinicial groundhogs, but as written in today's National Post, "Groundhog Day: Fred is dead in Quebec, Willie and Sam at odds over spring's arrival". This reduced the consensus, and made for a 50/50 spilt between the two remaining critters as Willie suposedly saw his shadow, and Sam did not. Makes one wonder about their meterological training, or if perhaps they need matching copies of the Farmers Almanac? 
It brings about the consideration of the movie Groundhog Day starring Bill Murray. This movie pivots around a different concept of 'groundhog day' - that of it being a repetitive day until the main character, Phil, gets it 'right'. This is a dangerous scenario for anyones mental state, and as such we hope it never rings true. However, there is one line however that cannot be denied: "A thousand people freezing their butts off waiting to worship a rat." It was -2 when I was driving into work today, with a lovely wind chill; merely providing ambiance for the events occuring in Wiarton. 
Here at JLC we too, however, are at a 50/50 impass on whether we want it to remain Winter for another 6 weeks. On one hand, dealing with the Winter snow is good for cardio and compensation, on the other hand... the Spring/Summer lawn care is warmer. As such, we are electing to follow the "one day at a time" mantra and see what tomorrow brings - our weather lately has been unpredictable as it is!
| | |
| --- | --- |
| | Katie Goliboski at 2:39 PM |
| | |
| --- | --- |
| Preparing for Snowmageddon v. 2.0 | Tuesday, January 24, 2023 |
Why does is seem that all weather events this season HAVE to be epic or nothing?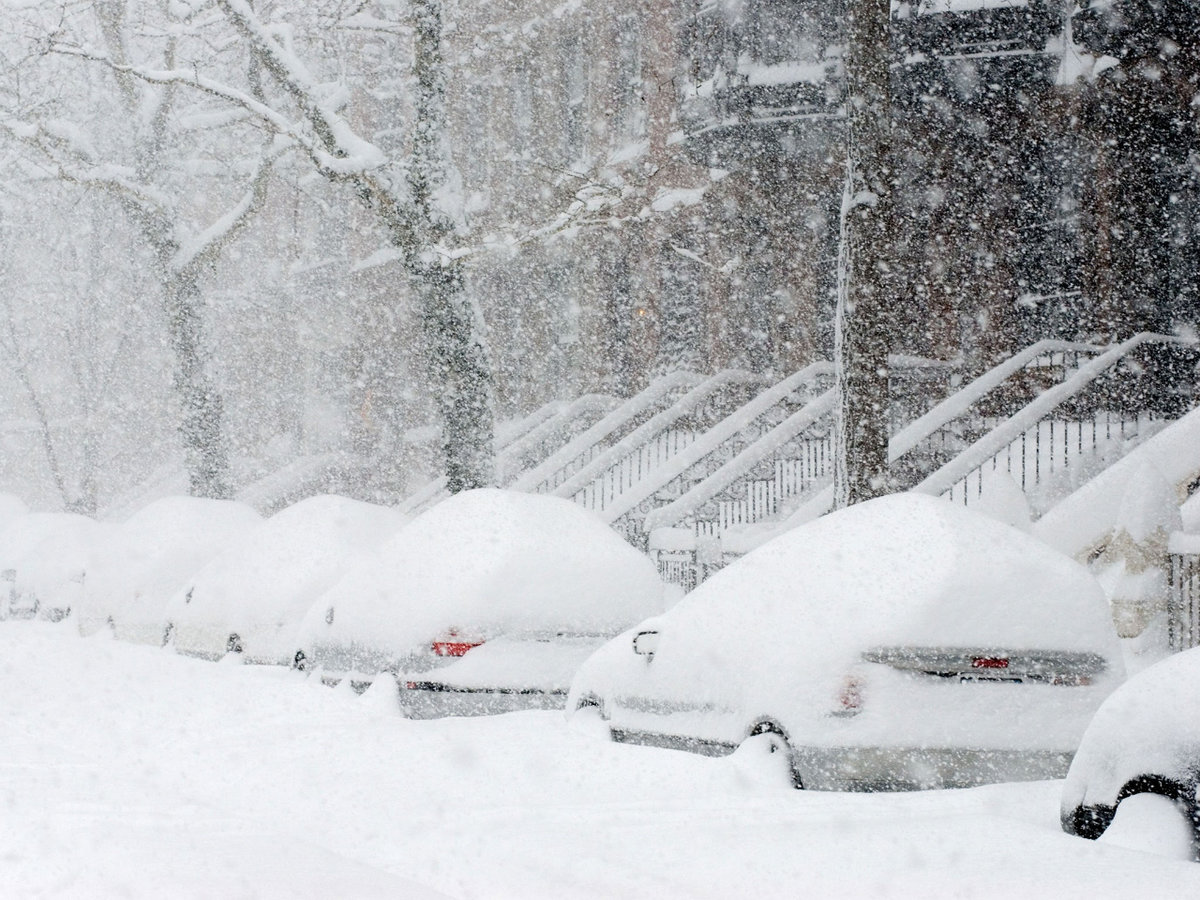 Here at the shop we are reviewing forecasts for the start and conditions of the upcoming snowfall. This does take a spoonful of translation. When the weather app states "high winds" but further down says 30-40 km/hr... that isn't actually all that impressive. It's the predicted volume of snow that is to fall that makes us heave a sigh. So far The Weather Network is predicting ~15cm of snow, that's just under half a foot (although Canada wwants to follow the metric system, realistically who mentally envisions depths in centimetres?).
Their timeline also predicts that it will be done falling by Thursday morning. That's good news for us - it means that although we will likely be out all Wednesday afternoonn into Wednesday night, we should be able to start the residential properties early Thursday morning. We have to wait until the snow stops before we can start our residential property lists, as commercial businesses often have people coming and going and need to be kept clear throughout the snow fall. 
A lot of the crew have today off in preparation for tomorrow. It will be a long, cold, day. We split up into teams and tackle certain areas; some go to Port Dover, some stay in Simcoe, and then we have a few properties in Delhi. Preparation involves cooking meals so that they bring lunches/snacks with them, rounding up any snow wear - including hi-vis safety wear, hats, gloves/mitts and long underwear! Boots are manditory, with safety boots a requirement if they are driving machines/plows. 
Last snow fall I was unable to find my proper snow gloves and by golly did I regret it! I used a pair of leather gloves I have, and luckily since it was after the snow had finished and the temperatures were reasonable (-1 to 1 C), I was able to manage; but this time I will be more ready!
At least this snow fall is not during the holidays, and actually during the week is better for us. It breaks into our family time less, and also removes any question as to whether our commercial clients are open or not. We often send out an email prior to a big snowfall to double check, but this round we do not think it is necessary - we will be able to follow our priority lists as they are and not doubt hours of operation. 
Snow may be coming, but we will be ready!
| | |
| --- | --- |
| | Katie Goliboski at 10:37 AM |
| | |
| --- | --- |
| Maintenance Minding - No snow does not mean no work! | Thursday, January 19, 2023 |
Due to the unusually warm weather (although with the freezing rain we had this mornig our teams were out salting) it enables our teams to address issues that are often sidelined in the busier periods. It is frequently underestimated how much equipment is needed for the landscape maintenance business, and how much time and upkeep are required to keep this equipment not only useable, but in top reliable form.
Jody's Lawn Care has a fleet of pickup trucks, mowers of varying size and power, hand tools and equipment, as well as salters and snow blades (did you know snow blades uses digital control boxes and wireless interfaces to relay commands - adding a whole new level of coplexitiy to their installation and maintenance?). All of these pieces of equipment are expensive to replace and worth their weight in gold when working well! 
Jody and his manager Jeremy were clever this year. They both enrolled in a class offered through Mohawk College on small engine repair. This class has been amazing! Not only do they learn about small engines, repair and maintenance, but they are also encouraged to bring in equipment to work on in class under the supervision of their expert teacher! They both joke it has been worth the cost of the course in the savings of repairs costs alone! Their teacher has been able to help them identify and fix issues that had long been stalling the use of particular pieces of equipment, leading to not only one time fixes, but knowledge for future solutions. 
We also spent almost two weeks repair/replacing parts of the cover that is loaded into our dump trailer to collect leaves during our Fall clean up. The plywood that had been used in its original creation needed replacing, and a slope added to ensure proper water runoff. It looks much sturdier now and is ready for another season.
The next thing that has been the talk of the shop is repair/maintenace of our Ventrac tractors, including repair of the weather cabs (to protect our drivers in the rain, wind and snow). We have also been examining our salters, ensuring the spin discs are rotating properly and well attached. The snowblades needed to be oiled, adjusted and the connection to their control pads ensured. Bolts and nuts are checked and tighted. Gears are oiled and their teeth inspected.  
All the trucks have had their tires checked and pumped up, even replaced if necessary. Safety in Winter driving is a huge concern, as when our teams go out we often beat the plows. Road conditions are out of our control, but we do our best to be prepared. Our drivers know to check their truck's fuel guages before loading up to ensure they don't run out. Alot of work in the Winter comes down to being prepared!
Today our salt order arrived, and although the dreary grey rainy day is not ideal, our team were able to stock up our salt bins to be ready for any more temperature drops. Although our manager looked a bit damp, the job is done and we are ready for the next freeze.
It may be a bit quieter around here, but the shop is certainly not empty. Work is never ending when you have an industrious workforce!
| | |
| --- | --- |
| | Katie Goliboski at 12:37 PM |
| | |
| --- | --- |
| 6 Degrees of Jody | Monday, January 9, 2023 |
When I started working for Jody and Celia at Jody's Lawn Care, it was already more than just a 'job'. I was offered this opportunity as a friend who had linked them up with their Pyrenees dogs, and through circumstance change found myself looking for a job located closer to my newly purchased home. Being trusted to hop into their team was an honour.
When I started I could tell that this company was 'Jody' in more than just name. Not only had he started it, but he was also active in the field with his crews, in the office, and out back working on the machines and tools. More than that, he knew his customers.
I didn't realize how Jody having grown up in Port Dover would result in such a broad expanse of people knowing him and his company; and on the flip side, of us knowing his customers.
Working on site in Port Dover or Simcoe I now see a lot of familiar faces, having met customers while working on their properties or when they stop into the office. There is also the '6 degrees of Jody' that occurs in events such as my taking  my antique chair to be reupholstered in Waterford, and upon seeing me in my JLC sweater (worn by accident, but oh so warm) asked "You work for Jody's?". With my affirmation, she went on to explain how she was best friend's with Jody's aunt, had been at his parent's wedding, and known him forever.
Then there are the customers who call in, recalling when Jody used to live next door to them as a child, or first started his business on his bicycle. Jody himself can be an instigator of this connection when you talk about a particular business owner or person you met on the street, and he pipes up "Oh I know , we used to...". 
He also knows a lot hockey players - who would have thought Dover and Simcoe could be the hidden source of the NHL? Even through his children he knows many of the up and coming players! 
The range of those who know Jody and Celia can only increase exponentially due to their jet setting ways! Jody and Celia work hard, and the one way they reward themselves (and rightly so) is with trips -- whether it is abroad or to the other side of the country to visit friends and family. People can't help but strike up conversations with this duo, as they have such a varied Rolodex of conversation topics and experiences! Celia certainly has gained my habit of striking up conversations with those who are walking their livestock guardian-breed dogs; a sure-fire way to make new acquaintances.  
The six degrees of Jody is a unwritten benefit of being in his employ; and a reassurance that his company is meant to be around for a long time. The reliability he has created is inspiring. I look forward to meeting more people who know him, and who knows, maybe I will be someone that surprises a stranger by saying "Oh I know Jody...". It is amusing to remember that although this is a huge world, small town connections still permeate and the "six degrees of separation" theory still applies. JLC is a great example, and I am proud to be a part of it.
| | |
| --- | --- |
| | Katie Goliboski at 10:06 AM |
Contributors
Latest Posts
Archive
2023

August

July

April

March

February

January

2022

December

November

October

September

August

2020

2017
Tags
Everything
lawn care
grass cutting
best lawn care
Weed Control
snow
watering
salt
spring
summer
fall
winter
cleanups
property maintenance
grass seed
snow removal
Cambridge, ON
Norfolk County
Simcoe, ON
JLC
Jody's
horse
animals
dogs
great pyrenees
horticulture
safety
pesticide
safe work practices
turf
season change
home
poetry
poems
American literature
recipes
cooking
kitchen
Port Dover
hockey
NHL
travel
USNavySeals
mottos
teamwork
employmentopportunities
allforoneandoneforall