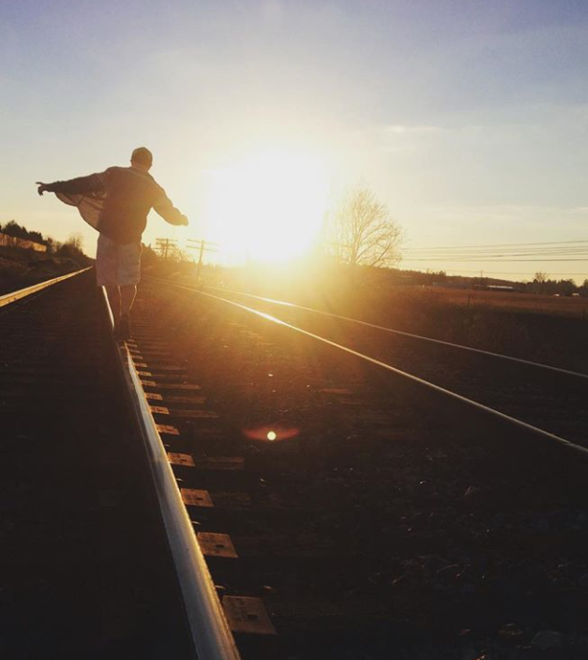 Photo: Evening sunset in Cambridge, ON....
After such a long week of rain and clouds, I am so happy to finally look outside and see the sun.  Not mention that it's warm out too.  My teenage kids tell me this morning that there are only three 'Mondays' left of school.  Really??? Three weeks until summer.  Ahhhh the freedom of summer.  Evening strolls, ice cream cones, beach days, bike rides, blueberry picking, and Canada's Wonderland
This will be our first summer fully living in Cambridge so I am pretty excited about trying out some new summer adventures.   We've spent many summer days at the beaches of Port Dover and Turkey Point, but now we'll get to try Puslinch Lake and the Grand River.  We just had our first experience at the Cambridge farmers market last weekend.  What a neat little place to visit on a Saturday morning. 
Being in the lawn care business in a small county like Norfolk, there are fewer companies that we can compare ourselves to.  However, here in Cambridge, there are many different companies we can check out to see how others run their businesses.  From small 'fly by nighters' to larger well known companies, it's very interesting to watch and learn from.  I personally always look to see what kinds of uniforms the crews are wearing and find a sense of reassurance that other companies are just like ours in many ways.  One thing for sure that is different is that in the city, there are large medians and wide boulevards that need mowing.  The land structure is set on a much smaller scale in Simcoe.  It's fun to compare.  Definitely a learning curve as we grow our business in the region of Waterloo.  But hey, it's all a fun experience...new places, new people just in time for summer.