Is it just me, or does it feel like the Summer has sped by on a roller coaster track? Here we are, just starting August, the pre-cursor to Fall, but it doesn't really feel as though we have had a Summer.
That isn't to say we did not have some HOT weather, but it was intermingled with rain, rain, more rain, random cool days, and a superfluous number of tornado warnings! To be fair, I cannot complain about us not having to be concerned with drought conditions like we were last year, and even the gasoline prices were a little more tame (or perhaps gradual is the better description). Working out in the field was not terrible, the worst days were when it did not feel hot but you seated like a running tap - but to be honest, they were fewer in number than last year for sure.
Today I worked both inside and outside the office, and when outside I wasn't hot, but yet again the sweat beaded on my brow. Then inside I at first hovered over the air conditioner, feeling as though yes, it had actually been hot outside... that latest about half an hour before I found myself thinking "I should have brought a sweater". However, the A/C remains on, as Wolf the office dog is in residence, and he feels it is ALWAYS hot (even in Winter). 
We did have a very Summery day last week, out of the blue and greatly appreciated. There was an unofficial half-day planned late Monday for Tuesday afternoon. Jody decided that he would like to take everyone golfing (no one knows why this thought struck him, but we were not going to argue). However, in an unplanned (and albeit disturbingly stereotypical) development the girls were either unable to attend based on the tee time, or were not overly interested... and it would also have required booking an additional tee to suit the numbers. So, there was a new suggestion: how would the girls like to go to the movie theatre? The vote was unanimous, absolutely! So it was decided, the men went to play golf and the women went to see Barbie at The Strand... don't judge us.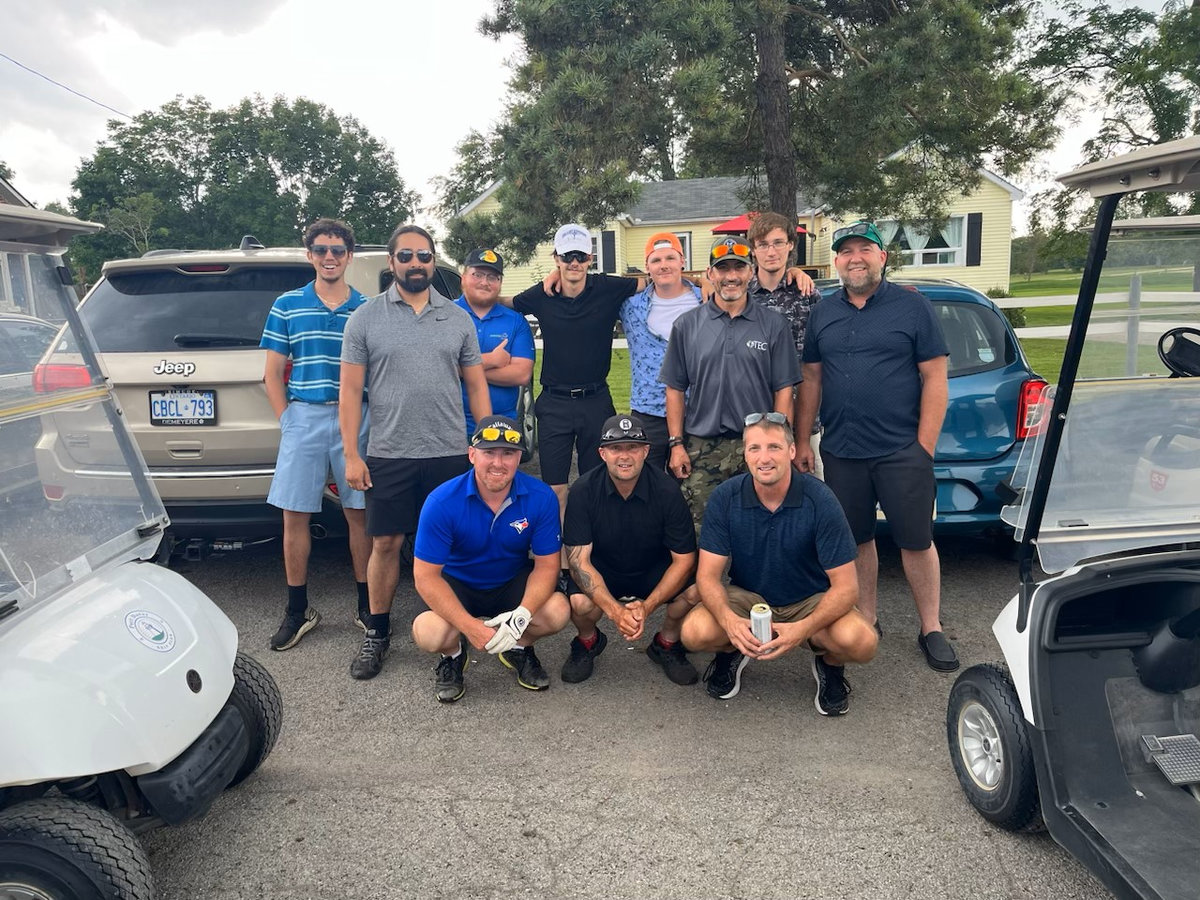 We are very well treated here, all of this was paid for by Jody and Celia, "just 'cause"!
But, alas, Summer is already seemingly on the way out. Soon we will be sending out snow estimates and contracts, and trying to build up our gumption to be willing to get up at 2am and drive through the snow to clear driveways and sidewalks. Summer is definitely the easier season for our team members, and we will be holding onto it as long as we can...