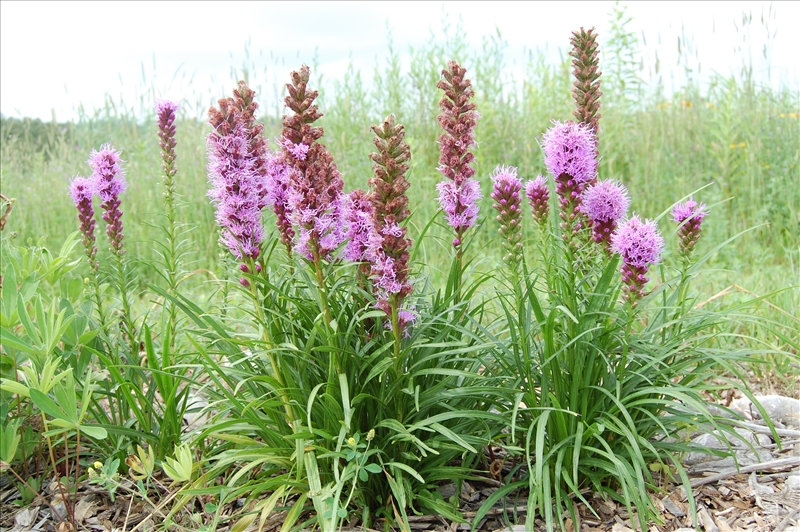 We often get very absorbed in designing a garden with beauty and colour in mind - but what about history? Sustainability? Natural environment?
In Ontario we are blessed that we have a wide range of growing zones that lead to a variety of natural plants. Native plants are regional flora that have evolved in-situ 100s of years and have adjusted to their local conditions, including co-evolvement with other local organisms. 
Including native shrubs in your garden plants, or even deciding to build a pollinator garden using native shrubs and plants can be a huge improvement to the natural beauty and environment on your property. This does not even have to be limited to large properties, apartment balconies and small patio gardens can incorporate these plants too. Container gardening can be a great way to maximize a small space! This helps encourage ecological restoration and improve many aspects of your green space: sequester Carbon, create wildlife habitats, absorb storm and flood water, reduce noise, reduce wind impact, neutralize harmful pollutants, and improve mental health. 
It does take a little bit of research and thought - some of these plants are not offered at your local garden centre - but the benefits outweigh the time inputs. You have to be sure that you are considering a legitimate native species (sourced locally, genetically diverse, not "domesticated", and truly native, pesticide free, and ethically collected). 
Depending on your available space, design can take some forethought. There is a great webinar from the North American Native Shrub Society (Nanps) on Native Plant Gardening For Your Balcony (great ideas for containers) as well as a Ontario specific guidance for Native Shrubs (I personally found the latter very informative for my own property). Overall Nanps is a great resource, and its membership is constituted of people very interested in helping you take a more native approach to your gardens!
If you want a little less intense step into including native plants, there is a great article here specific to what native flowers are suitable for Simcoe! If you want to see some images of some native plants, Nanps has a photo gallery here that is FULL of images to give you ideas of options that may be suitable for your environment!
Hopefully we have been able to help open your eyes to the beauty that is naturally around you, and perhaps encourage you to help restore and protect it!